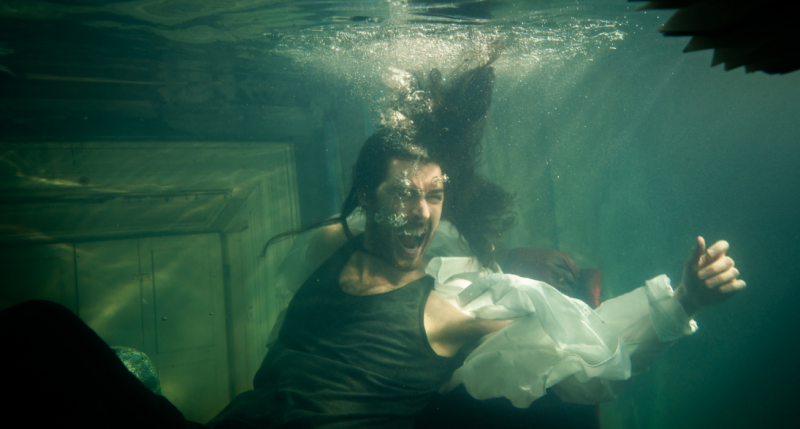 Deepening his folk-soul pop sound, the Irish singer-songwriter gets political and adventurous on his sophomore effort.
The term "singer-songwriter" has become a defiled term. These days, it's thrown at any vocalist who does enough to earn a writing credit among the many dozens of names jostling for space on their hit song. However, Andrew Hozier-Byrne, better known by his stage name, Hozier, is truly a singer-songwriter in the old-fashioned, troubadour sense. The Irish singer broke through with his hit-single "Take Me to Church" in 2013, catapulting him into momentary pop stardom. But after releasing his debut in 2014, he's waited half a decade later before releasing its follow up. Was it a wise move? – YES!
Wasteland, Baby!, the Irish singer's sophomore effort is relatively free of the too-high expectations that tend to plague young artist's anticipated sophomore outings. In addition to the soul-searching title track, many of his songs like "Nina Cried Power" (from his EP of the same name) and "Shrike" show incredibly new depth. The former, an ode to musical truth-telling with a guest appearance from Mavis Staples, is a welcome pop-protest left-turn that finds Hozier conjuring the power of his LP as a means of symbolic resistance. He name-drops a list of incredible artists worthy of a Grammy Tribute performance: Nina Simone, Billie Holiday, John Lennon, James Brown, Joni Mitchell, Patti Smith, Marvin Gaye and more. The message of the song is quite simple: all of these people have made a cultural difference, and whoever you are, wherever you are, at least one of them means something to you.
Yet throughout the collection, Hozier still spends much of the album burdened, in a way, by the success of his most successful single to date, "Take Me to Church" (the hit single peaked at #2 in late 2014 into early 2015 on the Billboard Hot 100). The song's thematic and sonic presence can be found in songs like "Almost" and "To Noise Making (Sing)," where they can feel like they're piling on feel good folksy handclaps and grandiose gospel choirs. Yet, stylistically the album is both experimental and engaging and like his previous releases, the musical strength is due to Hozier's ability to enmesh his various gospel, blues, and rock'n'roll influences.
He's got a gorgeous voice, one that is booming and effervescent. It acts as an instrument that communicates passion, adventure, and wisdom. He can be moody but he doesn't dodges happiness, nor does he avoid modern accouterments. They are both trends that culminate on "Nobody," a lightly rolling piece of pop-soul that seems nearly ebullient in this context. The many other songs that compose the rest of the album are a subtle but notable shift that lends emotional gravity to the weighty topics the singer sings about. Hozier needed an album to recapture the energy created by his previous outing, delivering while edifying the the impactful voice in the art and activism sphere – there is definitely no wasteland there!
JAKKAWI: B
Recommended Songs: "Nina Cried Power," "Almost (Sweet Music)," "Movement"
Released: March 1, 2019
Genre(s): Alternative, indie folk
Label: Rubyworks, Island
Featured Artist(s): Mavis Staples
Tour: Wasteland, Baby! North American Tour (2019)
Vinyl Edition: Urban Outfitters Edition